Mark Neal is an organic and biodynamic farmer and winemaking evangelist. He has been walking the vineyards almost daily for over 54 years and is one of very few winemakers in Napa Valley who own, farm and manage their land and make their own wines. Mark also runs Jack Neal and Son (JNS) Vineyard Management, the business he entered to assist his father in 1968. JNS, with 420 employees, is the largest organic farming company in Napa and one of the largest biodynamic farming companies in the country, effectively making Mark Neal one of Napa Valley's most influential grape growers.
Mark's passion for farming and winemaking started in 1966, when he began as a grower working alongside his parents on their Rutherford farm. His love of the land, working with family, and producing incredible wines was instilled early by his father. This upbringing inspired him, in 1998, to build Neal Family Vineyards. Today, Mark works with his wife, Laura, and several of his children as he handcrafts exquisite and complex Cabernet Sauvignon from his estate-certified organic vineyards in Howell Mountain and Rutherford.
Laura Neal has joined the family business and is putting her 25+ years of experience in business development, sales, and creating national strategic relationships to good use at the winery. Laura is also a passionate keynote speaker, Ironman triathlete, and a strong supporter of women in business.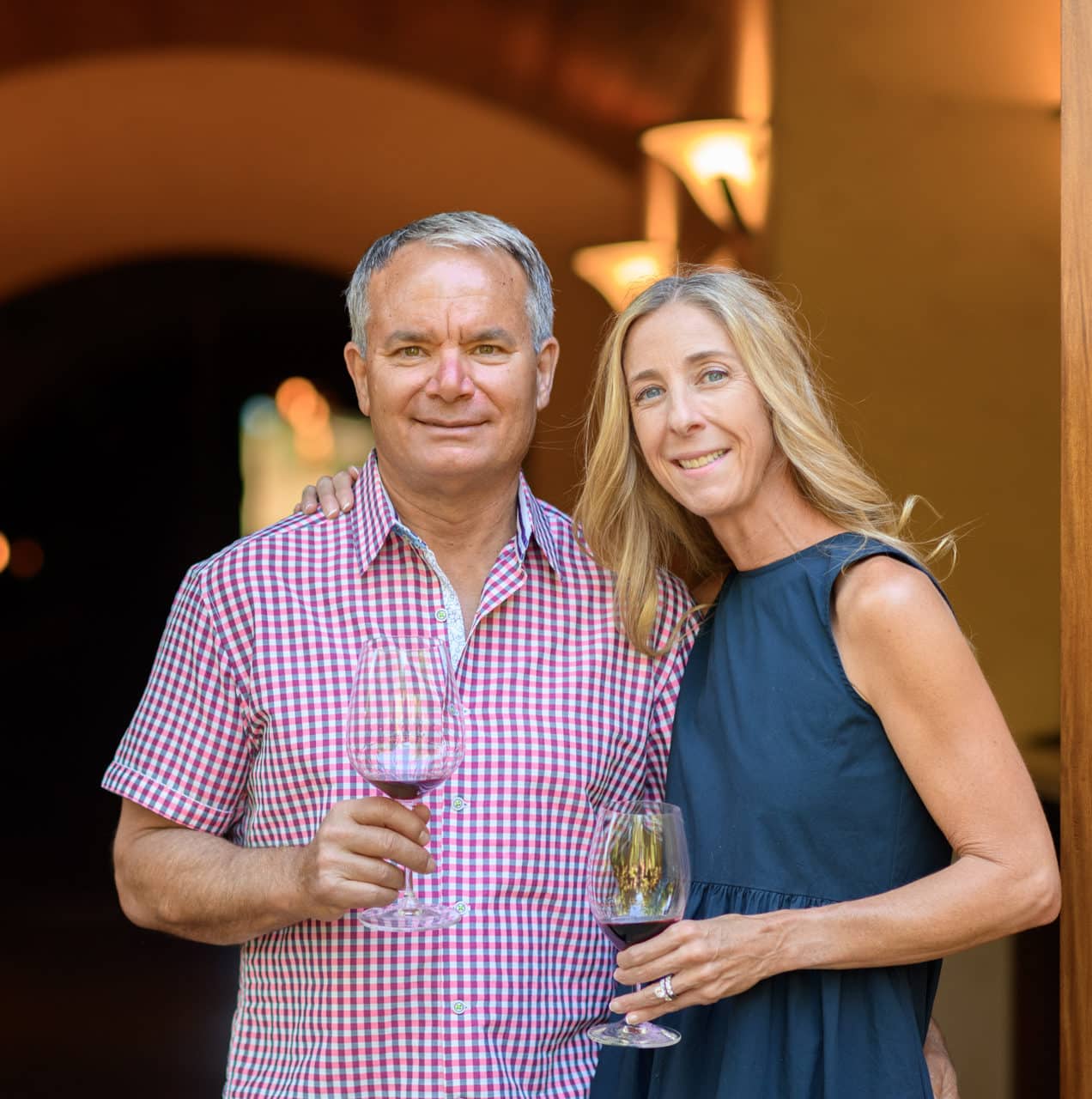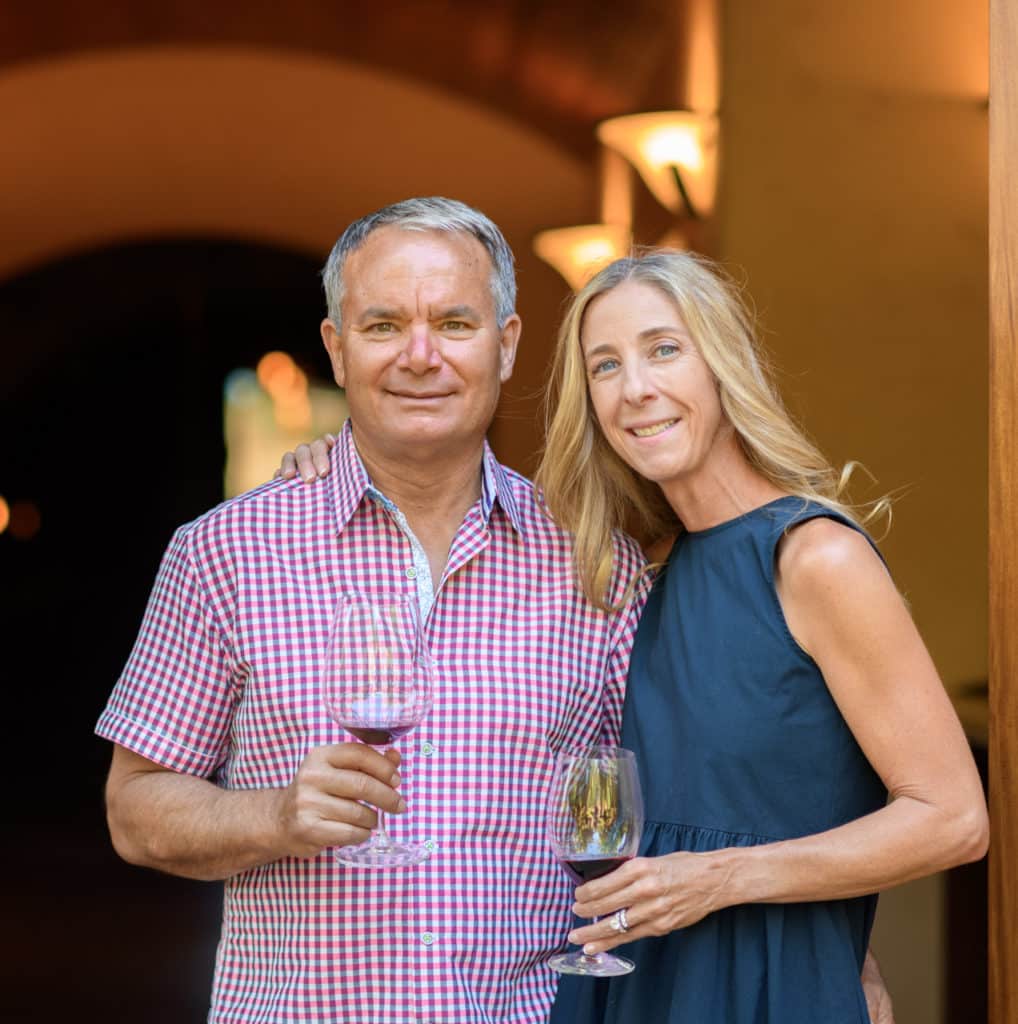 Sales & Marketing Director, WSET3
Jessica is Mark Neal's eldest and grew up on the Neal Family Estate and Winery and has walked the rows and worked alongside her father since she was very young.
Organic farming and winemaking are in her blood. By watching how hard her father and grandparents worked, she has learned a lot about what it takes to succeed in the viticulture and enology industry. After high school, she relocated to Southern California to attend Cal Poly Pomona, where she received a BS in Business Administration and Marketing Management.
While in college, she worked at a small wine shop in Claremont, Packing House Wines, where she discovered a passion for examining wines from around the world. She is studying to receive her WSET Diploma and currently holds a WSET Level 3 Award in Wines. Jess resided on Mee Lane in Rutherford in the family home in which her grandparents raised her father, Mark. Living on the family's first vineyard, Rutherford Dust, allowed her to garden, try her hand at beekeeping, and oversee various farm animals, including Sasha, the cow. She's also an accomplished artist; guests can see some of her drawings in the Neal Family Tasting Room.
Jess is currently out of the country working with many wineries, learning more about making wine and winery processes.
National Marketing & Viticulture Assistant
Demitria Neal is Mark Neal's third child and steadily helping to grow the winery into its third generation. As the seasons change throughout the year, her roles morph as well. In the winter and spring, Demi represents the family business on the road marketing to exclusive country clubs, exposing our winery to higher end restaurants, and niche wine shops across the nation. In the summer and fall, she is often seen tending to the vineyards alongside Patrick Riggs, the VP of Viticulture from the Jack Neal & Son Vineyard Management side.
Demitria has a passion for hospitality and worked in some of Napa Valley's finest resorts and restaurant industry before accepting full-time employment with the family business in 2021. She is dedicated to the growth of her family winery, understanding the value of hard work to which her family has fostered throughout the generations. She completed her WSET and is currently focusing on her second level to enhance her knowledge of viticulture for the winery. Demitria resides in the family home on the family's first vineyard in Rutherford where her grandparents Jack and Athene raised her father, Mark. When not in the vineyards or occasionally hosting tastings at the winery she thoroughly enjoys gardening, photography and outdoor activities with her dog Kody.
Michael was born and raised in Northern California and grew up in the El Dorado County wine region within the Sierra Foothils AVA. His hospitality was fostered predominantly in working for regional wine centric restaurants while in college and graduated with a B.A. from California State University Sacramento where he majored in Education and American Literature. He came to Napa on a whim and after spending one summer in St. Helena he was hooked by the wine industry. He has since forged his love of hospitality and chased his passion of wine education and sales across the Napa Valley working his way up the industry ladder in several notable wineries until finding his way to Neal Family Vineyards.
For him, wine is as beautiful a composition of vision, passion, and art as any literary work. When not engaged in winery operations or storytelling with guests, Michael enjoys collecting and sharing wines paired with stories over a homecooked meal with treasured friends and family. He is most often found maintaining his forested property and working on home projects in the mountains with his wife Andrea where they are raising together their daughter Olivia, cat Maverick and dog Goose.
M
Born and raised in New Zealand, Martin discovered his passion for wines and winemaking in his late 20s. He moved from Auckland to Hawkes Bay, where he studied Viticulture and Oenology at the Eastern Institute of Technology.
Martin completed his first year as the top student and served his year-end internship at Waiheke Island's Stonyridge Vineyard, an iconic organic red wine producer in New Zealand. At the end of his internship, he was offered the position of assistant winemaker. Martin worked at Stonyridge from 1999 through to late 2008, quickly rising through the ranks to become winemaker and general manager in 2007. Martin has a reputation for producing excellent wines, as shown by the Stonyridge Cabernet Sauvignon receiving 96 points from Wine Advocate. Most recently, Martin was at Petroni Vineyards in Sonoma. He will work closely with Mark Neal and Tony Biaggi to create small-production, handcrafted biodynamic wines.
From curiosity to education, Jeff was lured into winemaking from grape & wine research combined with travel, food, and all the passionate people he has encountered in this industry.
He earned a degree in Chemistry from the Auckland Institute of Technology and a Postgraduate Diploma in Viticulture and Oenology from Lincoln University, New Zealand. Since then, he has gained over 20 years of winemaking experience in the Napa Valley at wineries such as Havens Wine Cellars, Cornerstone Cellars, Heitz Cellars and Robert Mondavi Winery.
Jeff's enthusiasm, passion and motivation is further invigorated at Neal Family Vineyards to produce wines of personality, elegance and finesse.
Mark is the CFO at Neal Family Vineyards and Jack Neal and Son (JNS) Vineyard Management. He's worked closely with Mark Neal for decades and is instrumental in driving operational effectiveness and efficiency across all businesses.
Mark is an accomplished and inspirational financial leader with over several decades of experience acting as a CFO or controller in the wine industry. Before joining Neal Family Vineyards and JNS, Mark was the CFO for Copper Cane LLC and was integral in selling the Meiomi wine brand ($315M sales) to a publicly-traded company. Before that, he held controller positions at Caymus Vineyards and Heitz Wine Cellars, to name a few.
When not crunching numbers, Mark enjoys drinking wine with his beautiful girlfriend Michelle and his three adult sons. He's a proud grandfather and likes to play volleyball, waterski and spend time on Southern California beaches.
We are and always will be workers. We will always have our hands on the vines.